Celebrity Gunslingers are coming to your town. Shoot first and blink later!
FreeGamePick is about to release a great gun shooting game Celebrity Gunslingers. You can now test your reaction and shooting skills in the most unusual settings. There will be many characters to discover while trying to survive 9 rounds of a fierce gun fight!
Be first to try your gunslinger skills in this highly anticipated game, launching on 6th of June 2016 - Celebrity Gunslingers. Not only it's so much fun to shoot fast, but doing it with some cool characters is a blast! Game will take you into multiple locations that will sure look familiar. You'll have to be patient and improve your reaction skills to achieve ultimate victory. Aiming right will help you win the rounds faster. Do head-shots! Tear to pieces your opponent! Celebrity Gunslingers has great body physics and shooting mechanics incorporated into the game play that promises not to disappoint you. Be careful, if you see your opponent down that does not mean he's done. They can still kill you from a prone position! This is a very bloody addictive action shooter game. You just want to get up and go again!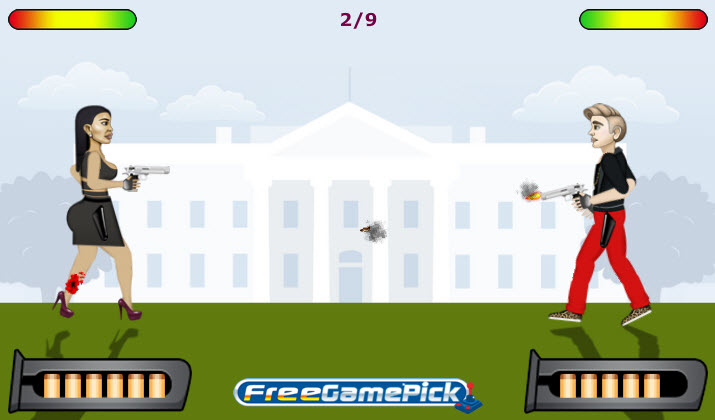 Are you pumped to play Celebrity Gunslingers yet? This is not all. You will be able to compete with your friends via a multi-platform Multiplayer. Compete with your friends not matter what device they play it on. You can play the game from practically any computer that has a Web Browser and supports Adobe Flash. Android and iOS devices are also supported.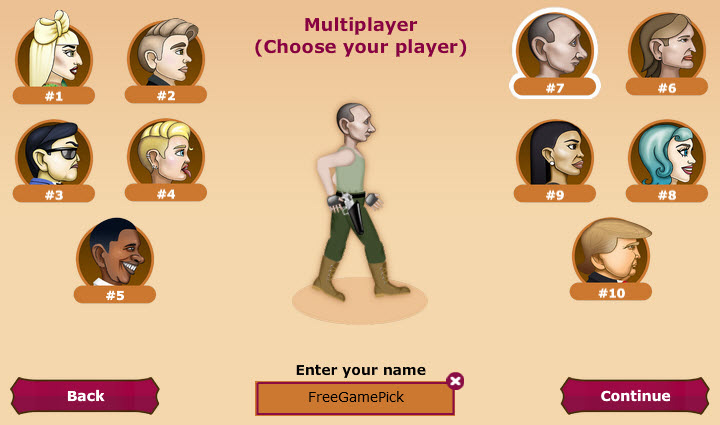 Get yourself ready for the hours of adrenaline pumping and fun game play. You can start gun slinging right on June 6th!
Game is intended for a MATURE AUDIENCE ONLY (16+) will contain simulated blood and gore effects, so players discretion is highly advised!
Click to get Celebrity Gunslingers for Android here!