Minecraft story mode season 2 is here!
So the speculations are all set to prove true. Minecraft story mode season 2 'Hero in Residence' will be live from 11th July. You can download Minecraft story mode season 2 from the accessible platforms after its premier next week. People who have been playing the season 1 of Minecraft; season two is going to be a sensation for them all as it has lot of the new surprises. On the other hand, players who have not been playing season 1 still can play the Minecraft's season 2. It is an adventure game which is full of thrills and challenges. Minecraft is developed and published by Telltale games.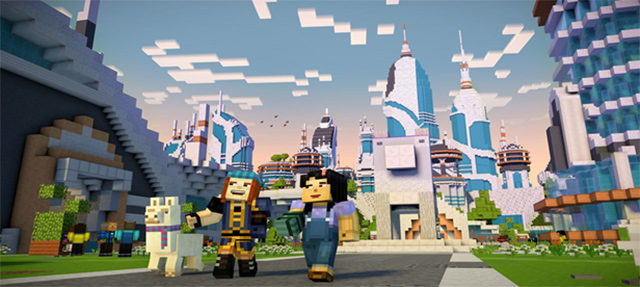 Season 1 of Minecraft was based on 8 episodes which were released until September 2015. The new season of Minecraft will continue with the story of Jesse, while the choice of players will come from the first season. Players can download the episode of season two from 11th of July and this season will be comprised of five episodes reportedly. Season 2 of Minecraft comes with a crowd play multi feature, so keeping that in view; players should be conscious while choosing their friends in the game because this will play an important part in the game as it goes on.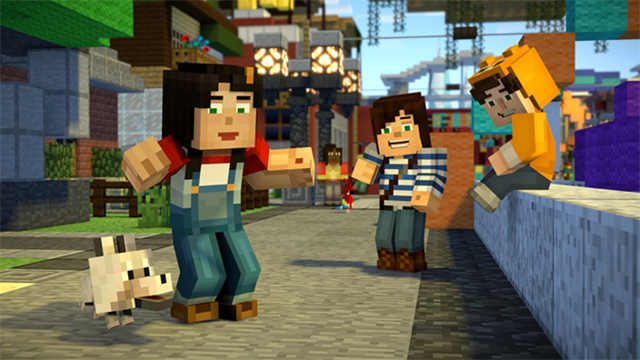 In the first season of Minecraft, Jesse and company have defeated their rivals Wither Storm. After defeating them, now they have become the heroes of the upcoming season 2, so as, their responsibilities will also be increased in this positive character. And that change in their responsibility will make them more mature as compared to the season 1 of Minecraft. There are reports that the theme of Minecraft season 2 will be based on Jesse. Jesse's hand will be stuck in some ancient temple which is located under the water. In this season of Minecraft, the crowd play feature will definitely change the direction of the game. People having a mobile phone with an active internet connection can play this season through their phones as well. You will be amused by playing this new season of Minecraft, as before the arrival; this new season has forced the gaming lovers to wait for the release of Hero in Residence.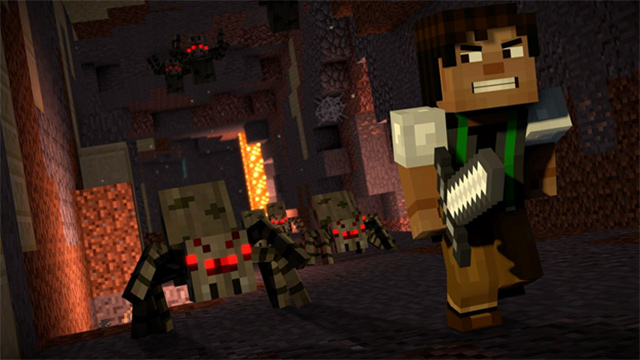 The first episode 'Hero in Residence' of Minecraft season 2 was announced on the Australian Classification Board on the 2nd of June, which was later, confirmed by the Telltale Games on June 7th.The upcoming season of Minecraft will be featuring the characters: Jesse, Petra, Stampy Cat, Stacy Plays, Lukas, Oliver Stella, Rodrigo, Jack and some others. Minecraft YouTube personalities will also be playing their part in the upcoming episode of season 2. Male voices in the Minecraft's upcoming episode will be played by Patton Oswaltes, while the female voice job is done by Ashley Johnson. All of these characters will make the upcoming part of Minecraft very interesting for sure. You can download the Minecraft season 2's first episode Hero in Residence from 11th July onwards on Android, IOS, Mac, PC, Play Station 4 and Xbox One. The upcoming episode will be carrying digital graphics for the Android users on their mobile phones.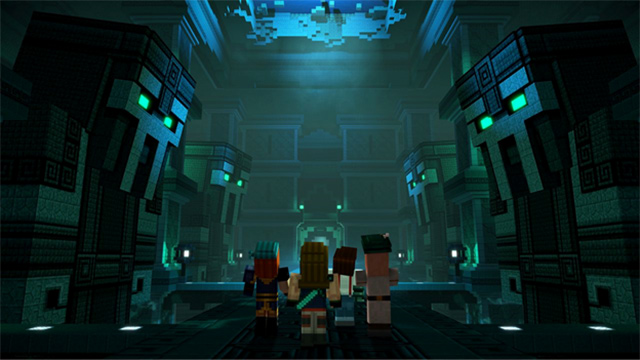 Telltale games and Mojang has released five screenshots of the upcoming season of Minecraft, and these screenshots are making the players to wait for its release more impatiently. The upcoming season must be having lot of the surprises for the players and the lovers of this game. Minecraft story mode season 2 trailer has also been attractive and sensational and its link is pasted below. Season 2 of Minecraft will be kicking off a new journey of entertainment this year.