How to play Minecraft. Learn more about your favorite game!
Since 2009, Minecraft has sold over 22 million copies. If you think that Minecraft is a typical blockbuster game, don't be fooled — it isn't. Yes, the graphics are boxy and blurry, and sounds are primitive at best, but there is a whole new world to discover and build!
The main goal of Minecraft seems simple: build and design practically anything you can imagine. Some Minecraft players recreate famous pieces of architecture, others express their creativity through grand designs and interactive fun things like rollercoasters.
Minecraft doesn't come with instructions, so the gameplay is amazing and sometimes confusing but that's makes it irresistible.Today we teach you the basics of how to play Minecraft. People are forced to explore - first in the game, then out of it.
To understand what to do next, they'll need to read sites and find information in the internet. While playing Minecraft you will want to learn how to build an amazing maze of mine shafts or design your own dream house. You will see what's possible, and develop skills of observation and perseverance.
For younger players, the lessons aren't so clear. To solve tougher challenging puzzles, kids flock to the YouTube, where gurus give advice, technical knowledge and also entertaining tips. Some kids spend nearly five hours a week watching these tutorials, because knowledge is very important to excel within the game.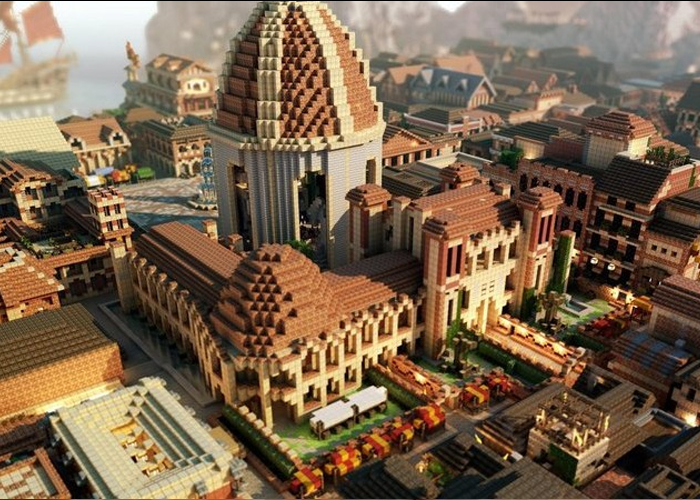 Why do people like this game so much and spend hours playing it? Let's learn some basics about the game. If you run Minecraft you will begin on some random terrains. Mountains, prairie and even clouds and sun consist of square blocks. To survive here, you'll have to create some buildings and items. An indestructible pickaxe or a stove to cook on can be very helpful. You'll need to gather raw materials from the world around to create new things.
When night falls monsters will come on the land. Spiders, zombies and skeletons will waiting for you. Lock up the goods. Take sword or bow in hand do defeat them. The sunlight will sends them back into hiding at the morning. Fighting monsters and feasting on hunted animals is part of the gameplay. You can find some needed items for butchering pigs and other animals.
Kids working together, experimenting with different things so game process help to develop useful skills such as creative thinking. To complete large tasks and big goals, players need to plan a special tactics and work together to pass hard missions and live out a dream.
The success of Minecraft is largely due to its open gameplay. Players don't play just one single mission, they choose from many activities in an interactive world. Sarah says she likes to play hide-and-seek, chat and hang out with friends", while Tim prefers to build "really cool houses". Regardless of the task, teamwork is a main part of the Minecraft.
Players connect online on forums, and offline at conferences and summer camps, sharing their love of the game and even experimenting on real-world items. We think that the mystery of Minecraft's near-hypnotic effect boils down its flexible gameplay and a big, interactive community!