Jazwares Minecraft toys Series 2 Animal Mobs Review and Giveaway!
Today FreeGamePick is bringing something unusual, but very exciting to share with you! We have a collectable series 2 Minecraft Animal Mobs set from Jazwares. Jazwares produces this awesome Minecraft toy set and has locations in US and United Kingdom.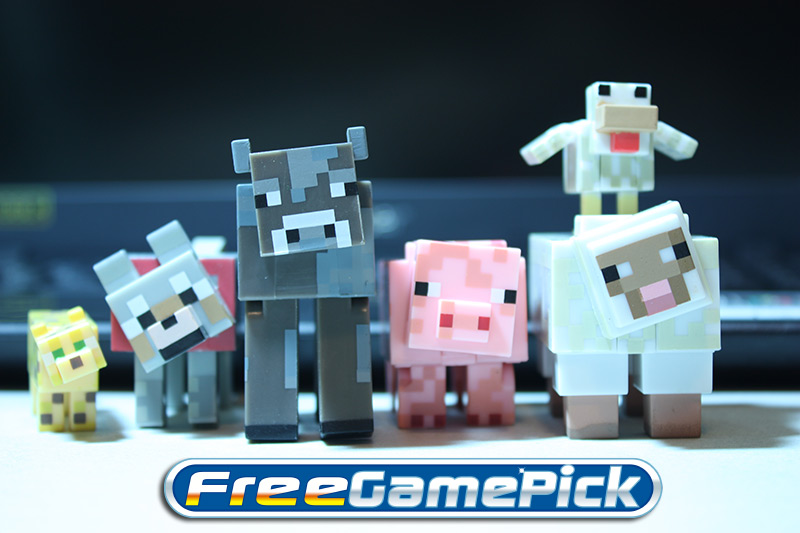 There are total of 6 animals in the set. A pig, sheep, cow, wolf (aka dog), ocelot and a chicken. Figures are nicely articulated. Overall this set makes a great it Minecraft toy to have for anyone. Kids can play with them and adult gamers could make this set into a cool desk decoration.
Please watch the video above to learn more useful Minecraft tips, facts and look at the figures up close.
Now the most amazing thing about this set is that FreeGamePick is giving it away for FREE! Here's how you can get it:
1) Subscribe to our Youtube & Twitter
2) Like the video and share it with you friends across social media
3) Comment to let us know you entered the giveaway and how you going to use the set
That's it!
Out of first 50 comments we will randomly select a Winner!
Update: November 17th

1st Twitter Giveaway is over the winner is Will Edwards. Congrats!

2nd Youtube Giveaway is still OPEN, around 40 entries left.
Hurry and WIN Jazwares Giveaway!