Play every classic Half-life game for free!
New Free Game Pick Alert: All of the Half-Life Games are Free to Play for a Limited Time!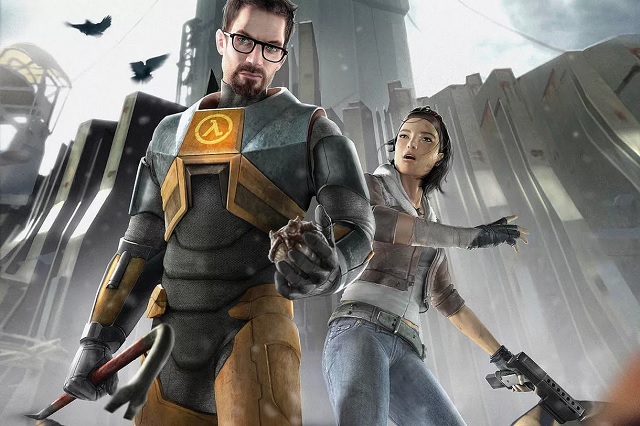 The free version are available on steam now. The link will be posted shortly!
In celebration of the forthcoming launch of Half-Life: Alyx, major game developer Valve is generously offering all of its original Half-Life games completely free to play for the next two months in 2020! It is obvious that Valve wants all gamers to be excited about its brand new launch. Gamers have been waiting over a decade for this event!
According to the company, this is a temporary, limited time offer for an unlock of the games until the brand new game, Half-Life: Alyx officially launches. It is assumed that the offer will expire after Half-Life: Alyx has been introduced to the public. Gamers must be Steam users, so if you don't have Steam installed, download it prior to following the game download links!
PC Gamer Magazine once said that the Half Life was "…the best game ever made." High praise indeed! Valve even decided to open up communications between its game developers and their fans worldwide on a Reddit Q&A! Be sure to check it out to get all of the details direct from the source!
If you are dying to get even more details on their newest game, be sure to check out Valve's promotion art! They seem to be dropping major clues in their newly released images! The game's trailer appears to show the game's newest approach in its virtual reality puzzles. Don't miss out on these influential gaming classics!
Each game is available ready to download and play right now on Steam, including: Half-Life, Half-Life 2, Half-Life 2: Episode 1, Half-Life 2: Episode 2, Half-Life: Opposing Force, Half-Life: Blue Shift & Team Fortress Classic